2022 Junior Captain Callum Gardiner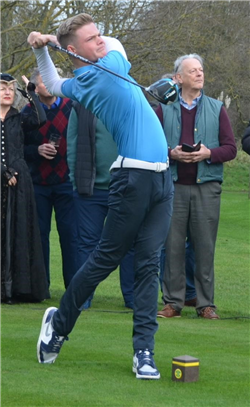 The Junior section here at Bishops Stortford Golf Club continues to flourish with near on 90 junior members with almost as many on the waiting list to join in the future.

Our Juniors year in year out produce some fantastic results from winning National competitions, representing their Countries, Counties or even achieving placements on Golf Scholarships to State Universities in America.

The effort that they put in throughout the year is a testament to their ability and will to improve their own skillset, helped with the backing of our own Academy and willing volunteers.

The Juniors are the future of our Golf Club and continue to be an integral part of the club and we hope to continue the success for many years to come.

If the junior section of our club is anything to go by, then BSGC is on a steady path to great success. Whether it is on or off the course, the junior members of the club have acquitted themselves with distinction over the years. Juniors are an integral part of the club. Our juniors boast a phenomenal record in team and individual competitions at both county and national levels. The list of achievements is endless. Suffice to say we have a long list of representatives and champions at various age group levels in the county and national circuits.

Interested in finding out more?
We'd love to hear from you.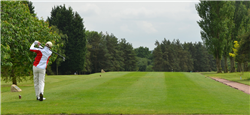 We have tailor-made programs for absolute beginners through to county level and beyond, with the support of our first-class professional coaching squad. Our Coaches led by Director of Golf Simon Sheppard offer individual and groups sessions and welcome your call to discuss individual needs

Call the Pro Shop on 01279 651324 or Stuart on 07850 935907.
A home from home for our future golfing stars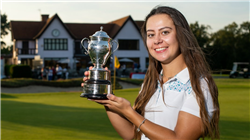 Rebecca Earl
2019 English Women's Open Amateur Stroke Play Championship
In January 2021 Graham Oram passed the baton of Junior Organiser on to Past Club Captain Stuart Henderson to head up the Junior Section. Graham spent 12 years guiding and nurturing the very best talent our club had to offer while ensuring that all Junior members of all abilities made the most of their time at the club, seeing many young boys and girls through various stages of their development right through to International success, for this the Club is forever in Grahams debt. Graham will continue to help with the elite Juniors at the club while taking on a role as Herts Boys U14 County organiser.
Stuart says: "I will continue the legacy that Graham has laid down at our club while continuing to encourage all the Junior members to develop their skillset on and off the golf course.
Safe Golf Accreditation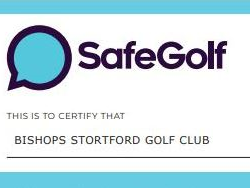 SafeGolf is a partnership of UK golf bodies committed to promoting a safe and
positive environment for all those participating, working and volunteering in the
sport of golf.


Its mission is to safeguard the welfare of children and young people, as well as
adults at risk, in the sport of golf.


We are proud to be a SafeGolf accreditated club.